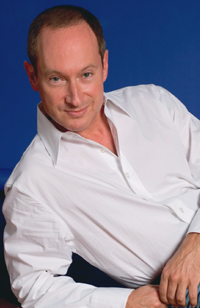 (Playwright / Lyricist) has had more than 20 productions of his plays performed including Falling off the Edge in Sydney, Australia and at Theatre Rhinoceros in San Francisco. His play Love Life was developed at L.A.'s Mark Taper Forum Lab and produced by Paramount's Chicago Theatre Project. A TV version of Love Life won several Chicago Emmy Awards and a special nomination for Sandel.
Recent projects include the plays Edenville, The Last Romantic, This is Not My Life and (with Richard Link) the musicals Dream World and Midnight Fever.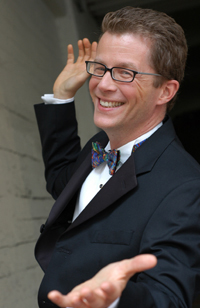 (Composer) has written scores for dance, theatre, film, TV, video, and the internet. He has composed songs, choral music (sacred and secular) and liturgical music. His works have been performed throughout Canada, the U.S., Europe and Australia. Original musicals include the award-winning The Painter's Dream, and for the Children's Music Theatre of San Jose: 2101, A Little Princess and Persephone. His film scores include the feature film Blood Clan, and the documentary Born at Home. He composed Woven Together, a cantata for the Lesbian Gay Chorus of SF, featured at their 25th Anniversary concert.
A concert reading of Sandel and Link's musical comedy Dream World (an intergalactic version of A Midsummer Night's Dream) was presented at San Francisco State University in 2003.
A concert reading of their new musical Gideon's Dream was presented in San Francisco and in San Rafael, California, in November 2006.