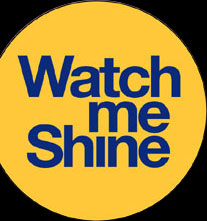 Watch Me Shine is a musical history of the gay and lesbian experience...in about an hour.
It's a new musical revue with original book & lyrics by Adam Sandel, and music by Richard Link. It's an irreverant celebration of the challenges, joys, and triumphs that gays and lesbians have experienced throughout a century of gay history.
From the closeted years of the 1920s to the gay liberation movement of the '70s, from the devastation of AIDS in the 1980s to a renewed sense of pride, freedom and determination today, the show's 21 songs span an array of musical styles including jazz, blues, pop, folk, disco, country, R&B, gospel and rock & roll.
Watch Me Shine's first production starred Paige Boston, Kieleil De Leon, Nick Kealy, Estelle Mays, Arthur Scappaticci, and Jeffrey Van Dyk.